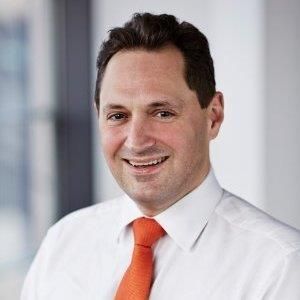 Interview with Andrew Clark – Financial Crime Leader EMEA, Partner at PWC
5 October 2017
How did you get into regulatory consulting?
I joined PW in 1987 and qualified there as a Chartered Accountant. I moved into the Forensic practice soon after, where I specialised in fraud and criminal investigations.
Was financial crime your first career choice?
No, I did a degree in Materials Science and took a summer placement in a copper smelter in Australia. The accountant in this firm seemed to be doing most of the interesting and important work, and made all of the decisions, so I thought this may be a good career path.
How did you obtain your first job in regulatory consulting?
I developed my career as PwC grew their financial crime practice, moving from junior to becoming a partner in this practice.
What were you doing before?
I worked for the Bank of England in the special investigations unit that was set up after the collapse of BCCI. On my first day at the Bank of England it accepted the Barings rogue trading case.
What attributes do you think have made you successful in your career?
Hard work, integrity, forensic attention to detail and a willingness to diversify both personally and the forensic teams services as we grew.
Do you look for candidates with a particular educational background or particular qualifications?
We are looking for a good standard of education and external qualifications do demonstrate a certain level of learning and aptitude, which also shows you can focus. However interpersonal skills and emotional intelligence are also very important in regulatory consulting.
What advice would you give to a junior starting their career?
Pursue something that you have an interest in. Personally I was driven by stopping bad guys doing the wrong thing.
What advice would you give to a mid-level professional?
Have a five year plan which includes what you want to achieve and break down the various steps of how to get there.
What advice would you give to a number two?
Take on leadership responsibilities; bring opinions and solutions to complex issues. Take every opportunity to stand in for a Number One.
What do you see as the growth areas of regulation in the next 18 months?
The G20 are very hostile towards terrorist financing, so this will be a focus. Other growth areas include anti-bribery and corruption, tax evasion (and the corporate criminal offence).
Who is the person or persons who have had the biggest impact on your career?
Ian Watt set up the Bank of England fraud investigation unit. He was very adept at cutting through the mess and getting to the heart of an issue.
Last, but not least, when you're not in work, how do you unwind?
I'm a keen rugby supporter of the Harlequins. I enjoy classic cars (I own a 1967 MGC) and, at a slower pace, growing vegetables.