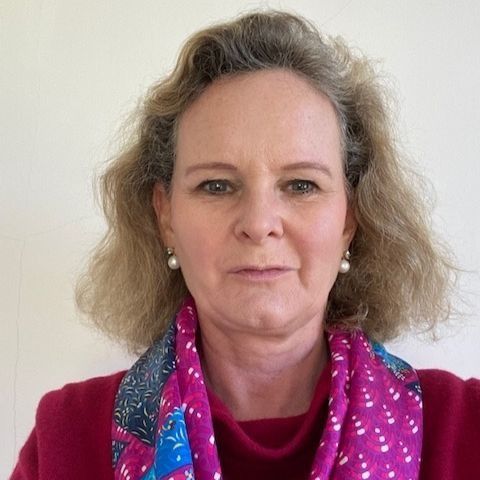 Siân Dalrymple - Group Head of Compliance - The Bank of N.T. Butterfield & Son Limited
29 April 2020
How did you get into compliance?
My life as a child and young adult was very interesting. I travelled the world with my father, who was a Diplomat. In 1984, during my studies, I returned to the UK and met my husband and we married in 1985.
I trained as an Hotelier, as my passion at the time was to work for a global hotel. When I became pregnant with our first son, however, I left the international hotel chain I was working for as, at that time, they didn't want pregnant women front of house!
I then spent some time at home, but in late 1989 I went back to work – my husband had the career and I really just wanted a job. I helped on the Swaps Trading Floor at Security Pacific and shortly thereafter moved to Guinness Mahon. I was extremely fortunate that shortly after joining the merchant bank was subject to a Section 39 review by the Bank of England and that is how I was introduced to Compliance.
I was fortunate enough to be given a lot of opportunities at Guinness Mahon – across corporate finance, corporate broking, securities, private clients and venture capital (as well as getting involved in graduate recruitment and corporate entertainment for the corporate finance team). Guinness Mahon was later bought by Investec.
What attributes do you think have made you successful in your career?
I've always had a willingness to learn, been curious and had the ability to get on with people. I have always enjoyed networking and using that network to help others. I also have that blend of being able to support and nurture my team, but also to be direct with the business, when needed.
Do you look for candidates with a particular educational background or particular qualifications?
No. I don't have a university degree as I moved back to Africa. I always get frustrated when the first thing you see is "must have university degree" – it can cut out some excellent candidates. I look at the mix of different personalities and talent in my team. I like to have excellent communicators, people who can teach, and others who have a forensic mindset. I also need people hungry to succeed. I'll consider the role that I'm hiring for and think about exactly who I need for that role and what the business need from that role. You want people who want your job.
What advice would you give to a junior starting their career?
Don't specialise too quickly. Understand the business products in detail – not just at the surfaces - and make sure you ask questions, so you fully understand your job. Be busy and get stuck in. Enjoy yourself in work and outside of work. Make sure someone is coaching you and giving you prompt feedback.
What advice would you give to a mid-level professional?
Start developing an interest in one particular area, but still be willing to rotate across the other business areas. Get experience in financial crime, compliance and risk. Start taking external qualifications. Get yourself a mentor, both internal and external, to learn from and help broaden your knowledge.
What advice would you give to a number two?
Make sure that your set of responsibilities are as distinct from your boss as possible and that the team clearly understand the role you've been asked to take on. Ensure there is plenty of communication with your boss, the team and the business. Be able to articulate your compliance plan and don't follow your boss around (by going to the same meetings, etc.). Be independent, but complementary.
What do you see as the growth areas of compliance in the next 18 months?
Financial crime will always be important as will be conduct risk. Enhanced surveillance of products and financial crime. Making better use of technology; operational resilience will become more important – as we are seeing with Covid-19. Doing more with less; connecting across all risk functions.
How do you think the Coronavirus pandemic will impact FS compliance?
I think there will need to be an initial assessment of the importance of different roles in compliance. Everyone has had to review their teams and assess the criticality of functions – not every role needed to be up and running on day one. Some functions can clearly be managed elsewhere. It's important for Heads of Compliance to manage the expectations of staff and regulators. With the changing face of the times, remote working has become the new normal for at least the next 2 to 3 months, and we may well see changes to financial products and service offerings. We have witnessed some horrifying scams that have arisen very quickly. Within 30 minutes of the first UK Government text being sent, a new scam had already been created. Cyber resilience and security will be vitally important – how well do you understand your firm's approach? We need to be mindful that businesses will shut, people will lose their jobs and everyone will be under greater financial strain as we strive to get through Covid-19. Financial Services will still be around but we need to focus on what is really important.
Who is the person or persons who have had the biggest impact on your career?
I've been lucky enough to have had several people who have had a positive impact on me, namely my father and my husband. I also had some great colleagues, mentors, sponsors and coaches at all the firms that I have worked in.
Last, but not least, when you're not in work, how do you unwind?
I have a passion for Welsh Rugby and cricket. In my spare time I enjoy embroidery, cooking and gardening. We have three grown sons, a Chesapeake Bay Retriever who still thinks he is a puppy, two kittens and a "princess" of a Ragdoll cat that keep us occupied. We are also renovating a Grade 2 listed home that hadn't really been touched since the 70's.