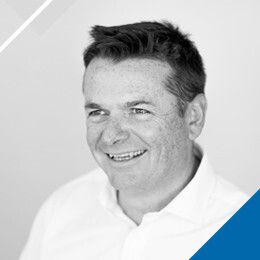 Phil Rolfe - CEO - P2 Consulting
6 February 2020
Career Summary
I started my career as a trainee accountant and qualified as an accountant at Eagle Star, subsequently taken over by Zurich. After 5 years there I moved to KPMG and developed my project management experience working in the UK, Europe and the Middle East. After 5 more years at KPMG I had the opportunity to move to RBS as part of the RBS / NatWest Integration team. I then progressed through the RBS group and ended up running their Global Financial Crime Operations, with teams in London, Edinburgh, Warsaw, Rhode Island, Chennai, Delhi and Singapore.
How did you get into regulatory consulting?
I really enjoyed the challenges of the financial crime role at RBS and decided that, with this new knowledge and my previous experience at KPMG, I would move back into consulting, so I set up my own Regulatory Consulting business.
Was this your first career choice?
No, my initial aim was to train as an accountant as I thought that this would give me a good foundation for my career and it appeared to be a niche skill that was valued in business.
How did you obtain your first job in regulatory consultancy?
I set up FS 101 in 2015 and we won work supporting global FS Organisations who had encountered some Regulatory Challenges. After a year of trading and building our client base FS 101 was purchased by P2 Consulting, so we're now part of a bigger practice with wider reach.
What attributes do you think have made you successful in your career?
I've never been afraid to try new roles. I've always been happy to move cities and countries and take on new challenges. I find it difficult to do something I don't believe in so if I think an organisation is moving away from its core values I move on to fresh opportunities. I try to learn from habits of the best people that I've worked for and, luckily, I've worked for some excellent people (as well as some muppets).
Where do you want to be in 5 years time?
My aim is to be running a global change organisation, having developed myself in the CEO role. I hope to improve my core competencies and to get there by developing myself with guidance from peers, colleagues and mentors.
Do you look for candidates with a particular educational background or particular qualifications?
I like to hire staff with front-line experience, people who have "been there, done that and learned the lessons", we need people who can help clients resolve issues. I find the best candidates are hard-working, client facing with real life experience. I do not look for specific qualifications those who are willing to Go and See vs sit in ivory towers and direct the traffic.
What advice would you give to a junior starting their career?
Find something you enjoy doing. Don't be afraid to ask for help. If you make a mistake, tell someone. Absorb as much information as possible. Meet new people, talk to as many people as possible. Observe how businesses work on a day to day basis. If you get the chance then go and see an issue in its real world setting, sit with the analyst and ask them how to fix it, do not assume you know the right answer from afar – you don't.
What advice would you give to a mid-level professional?
Be an authentic leader. Be aware of your weaknesses and find people who compliment your strengths. Don't stay safe, take up opportunities and travel with work if you get the chance.
What advice would you give to a number two?
Act as if you're the Number 1, share success and take a few hits for the team, treat people fairly and reward effort.
What do you see as the growth areas of regulatory consulting over the next 18 months?
More board level interest in SM & CR, a bigger focus on operational resilience and Cyber issues moving into the reg space?
Who is the person or persons who have had the biggest impact on your career?
My first mentor was the former FD at Eagle Star. He was a great leader, was fair and had a good work life balance. At Eagle Star there was an actuarial consultant from Tillinghast who was a great change enabler and taught me a lot about focus and drive. Finally, I was lucky enough to have 2 or 3 good bosses at RBS, who I felt were authentic leaders.
Last, but not least, when you're not in work, how do you unwind?
Spending time with the family, Netflix and wine.